2/3/2008 Youth Band Community Service @ Jubilee Old Folks home
Invited guests were the Spastic & Handicapped Children.
The moment they step down from the van, I was just holding my tears. I totally felt tht im so lucky to be able to live a normal life. we had the martial artists, junior grp choir & ah lan auntie as a soloist, to even cheer up the event. also fortunate 2 invite a professional magician, to make the elderly & those children even more happier. overall .... a successful & touching event. looking forward for the next one.
8/3/2008 Relay for Life 2008 @ Youth Park
an annual event for the survivors & patients of cancer! practically walked few rounds to show support! it was raining but it didn't wash away the high spirit of all participants.
9/3/2008 wedding shooting
Kam Loon & Cheah Boon

16/3/2008 Youth Band 1st ever outing @ tanjung bungah beach
nearly 35 of us gathered at the beach under d hot sun from 4.30pm till 9.30pm . there were games, team building challenge, castle building championship, long buffet, entertainment & sharing. thx 2 ah chek & princess for organizing it so well. well done!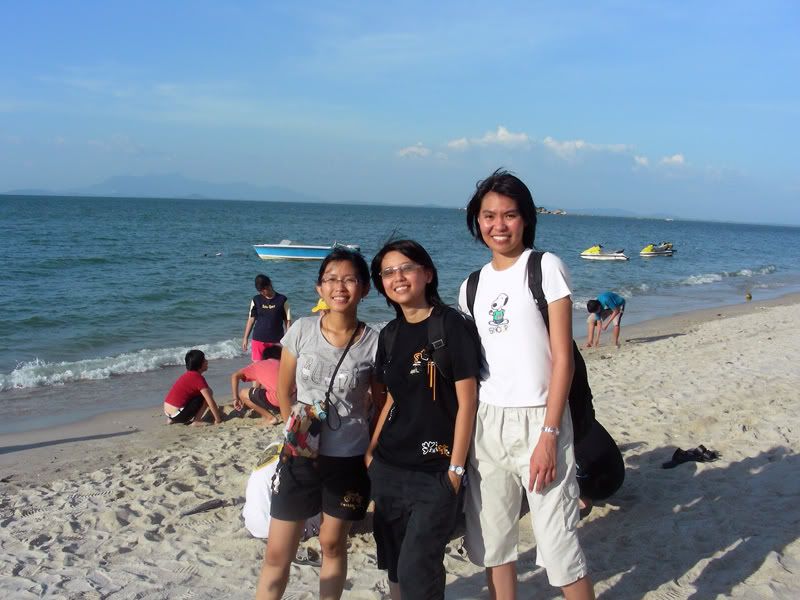 more pix
here